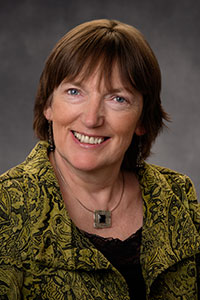 Event time:
Wednesday, October 8, 2014 - 5:00pm
Location:
Whitney Center
200 Leeder Hill Road
Hamden
,
CT
06517
Event description:
Meeting No. 1438— Christine Kinealy, Professor of History & Founding Director of Great Hunger Institute at Quinnipiac University spoke on "The Great Hunger in Ireland: Memory, Myth and Memorialization?"
The Great Hunger ranks among the worst tragedies in human history. Between 1845 and 1852, approximately 1.5 million Irish men, women and children died of starvation or related diseases. Blight, which virtually destroyed all of Ireland's potato crops for consecutive years, coupled with British governmental indifference to the plight of the Irish resulted in the deaths of more than 1 million Irish men, women and children and the emigration of more than 2 million to nations around the world.
About Christine Kinealy:
Kinealy is a graduate of Trinity College Dublin, where she completed her doctorate on the introduction of the Poor Law to Ireland. She then worked in educational and research institutes in Dublin, Belfast and Liverpool. She has published extensively on the impact of the Great Irish Famine and has lectured on the relationship between poverty and famine in India, Spain, Canada, France, Finland and New Zealand. She also has spoken to invited audiences in the British Parliament and in the U.S. Congress. 
Kinealy is a noted author of seven books on the Great Hunger, including "This Great Calamity: The Irish Famine 1845-52, which was named the "Irish Post" Book of Year in 1995. 
Based in the United States since 2007, Kinealy was named one of the most influential Irish Americans in 2011 by "Irish America" Magazine. In 2013, she received the Holyoke, Mass. St. Patrick's Day Parade's Ambassador Award. In March 2014, Christine was inducted into the Irish America Hall of Fame.
Ireland's Great Hunger Institute is a scholarly resource for the study of the Great Hunger, which is also known as An Gorta Mór. Through a strategic program of lectures, conferences, course offerings and publications, the institute fosters a deeper understanding of this tragedy and its causes and consequences.
To encourage original scholarship and meaningful engagement, the institute develops and makes available the Great Hunger Collection-a unique array of primary, secondary and cultural sources-to students and scholars. In educating people of all ages and backgrounds about the Great Hunger, the institute also supports the mission of Ireland's Great Hunger Museum.
- See more at: http://www.quinnipiac.edu/news-and-events/world-renowned-irish-famine-expert-christine-kinealy-appointed-to-faculty/#sthash.Dr7Z0swp.dpuf
This meeting was free and open to the public. The meeting began at 5 p.m. with a reception. 
The lecture presentation was from 5:30-6:30 p.m. with discussion. Dinner followed! (Dinner fee is $35/person)