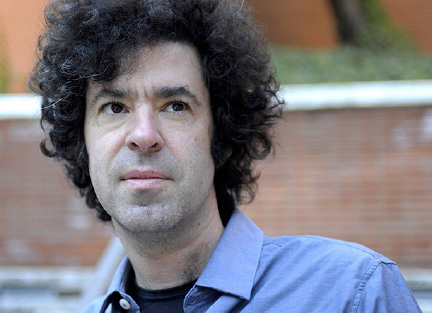 Event time:
Wednesday, May 25, 2016 - 5:00pm
Location:
Owenego Inn
40 Linden Ave
Branford
,
CT
06405
Event description:
In today's political climate, the May lecture for CAAS is greatly significant in understanding the role of propaganda in what we hear and believe.
Read the minutes from the meeting.
Jason Stanley is a star among the philosophers at work today. He came to fame in his field with his papers on the philosophy of language and epistemology; his first book, Knowledge and Practical Interests (2005), convincingly argued that our personal investment in a belief may in part determine whether or not we can be said to have knowledge of that belief; and Know How (2011) has attained something like canonical status among contemporary epistemologists.
He has taught at Cornell, the University of Michigan at Ann Arbor, Rutgers, and, most recently, Yale, where he is Jacob Urowsky Professor of Philosophy. Stanley's latest book, How Propaganda Works (2015), has made him something of a public intellectual. –
In his 1898 essay, "The Study of the Negro Problems," W.E.B. Du Bois lamented the "endless final judgments as to the American Negro emanating from men of influence and learning, in the very face of the fact known to every accurate student, that there exists today no sufficient material of proven reliability, upon which any scientist can base definite and final conclusions as to the present conditions and tendencies of the eight million American Negroes; and that any person or publication purporting to give such conclusions simply makes statements which go beyond the reasonably proven evidence."  
In the words of Stanley, the social and psychological sciences are different from the natural sciences in just the way Du Bois describes; the facts about human society go well beyond what any one person, or group of people, could know, much less what could be encapsulated into sound bites. Professionals who speak to the human condition, about human society, about the economy, are telling you an incomplete story that makes some facts highly salient and neglects others. In the best case, the science backs up the facts they present. But it doesn't address the claim that these facts are the important ones. Someone who tells you facts just about rates of black crime will be leaving out facts about social conditions that lead to it, leaving your prejudices to fill this gap. Anyone making general claims about something so complex as human behavior in social groups, or the behavior of economies, or any interesting facet of human psychology, is making unsubstantiated claims. 
This meeting is free and open to the public. The meeting begins at 5 p.m. with a reception. 
The lecture presentation is from 5:30-6:30 p.m. with discussion.
Dinner follows! for CAAS members and guests. (Dinner fee is $43/person)
For information, dinner reservations, and directions, phone the CAAS office at (203) 432-3113 ext. 2 or email: 
caas.membership@yale.edu
. 
Dinner reservations are required by the Thursday prior to meeting. Any cancellations must be received 48 hours before the meeting in order for us to refund dinner cost.  
Free parking is available.