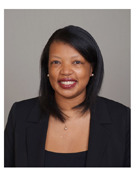 Event time:
Thursday, March 3, 2022 -

5:30pm

to

7:00pm
Location:
Online: https://us02web.zoom.us/j/87981128156
Event description:
"Thomas Sunrise: A Native American Minister and Abolitionist in African Methodism"
Zoom Link: https://us02web.zoom.us/j/87981128156
Christina Dickerson, Ph.D., Assistant Professor, English Department, Quinnipiac University
About Professor Dickerson's forthcoming book, Black Indians and Freedmen (University of Illinois Press): Often seen as ethnically monolithic, the African Methodist Episcopal (AME) Church in fact successfully pursued evangelism among diverse communities of indigenous peoples and Black Indians. Christina Dickerson-Cousin tells the little-known story of the AME Church's work in Indian Territory, where African Methodists engaged with people from the Five Civilized Tribes (Cherokees, Creeks, Choctaws, Chickasaws, and Seminoles) and Black Indians with various ethnic backgrounds. These converts proved receptive to the historically black church due to its traditions of self-government and resistance to white hegemony, and its strong support of their interests. The ministers, guided by the vision of a racially and ethnically inclusive Methodist institution, believed their denomination the best option for the marginalized people. Dickerson-Cousin also argues that the religious opportunities opened up by the AME Church throughout the West provided another impetus for black migration. Insightful and richly detailed, Black Indians and Freedmen illuminates how faith and empathy encouraged the unique interactions between two peoples.