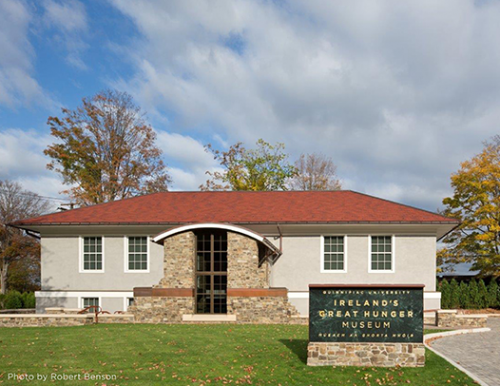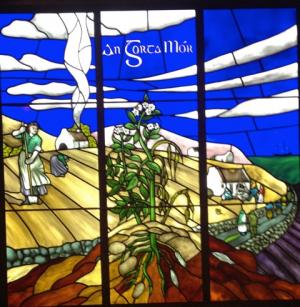 In lieu of a formal December meeting, the members and friends of the Connecticut Academy of Arts and Sciences (CAAS) had the unique opportunity of a tour of Ireland's Great Hunger Museum (affiliated with Quinnipiac University).
Ireland's Great Hunger Museum
3011 Whitney Avenue, Hamden, CT
Thursday, December 17 at 5pm
The tour of the Great Hunger Museum was very successful.  Ron Heiferman gave an excellent introduction. QU's docent took over and introduced a movie.  She then went through the paintings on the first floor followed by a detailed presentation of the various art works on the second floor.  These works included visual arts, sculptures, and various media works.  
On a very rainy night, thirty-five or more people braved the weather and attended.  The crowd was very appreciative of both the tour and the refreshments that were offered at the museum after the tour.  Many expressed thanks for the wine and cheese repast offered by QU and CAAS.