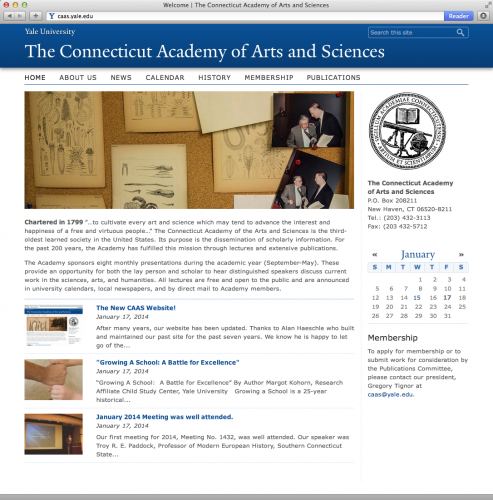 Our website has been updated. Thanks to Alan Haeschle who built and maintained our past site for the past seven years. We know he is happy to let go of the reins to give him more time to pursue his interests in historic structures.
CAAS has moved from an HTML driven site to the new Drupal CMS site, allowing our president and others members add News and Events easily and in a timely fashion. You will also notice that we now have space for photos so send photos with your listing and submissions!
Thanks to new members Susan McCaslin and George Corsillo of Design Monsters.