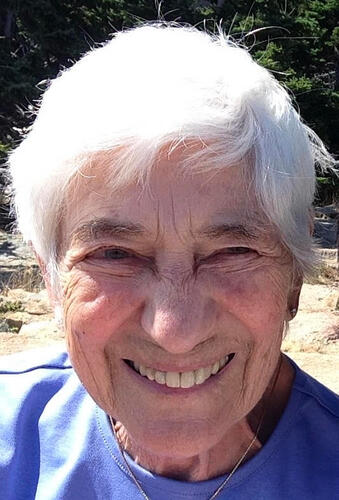 Margot Kohorn (nee Lytton) of Orange, Connecticut died on October 7, 2020. She was born September 9, 1929 in London, UK to Morris and Pearl Lytton.  Margot was sunny and vivacious, deeply empathetic, a stranger to no-one, who loved her family deeply. She lived a rich life.  She lived through WW II as a child in London, as a teen was awarded one of 12 national scholarships to the Royal Academy of Dancing, danced with Royal Ballet, graduated from University College London with a degree in psychology, worked as a juvenile probation officer, received a degree in Abnormal Psychology from the Tavistock Institute, and became a consulting psychologist with the Tavistock Institute.  She and her husband, Dr. Ernest Kohorn, and young daughter also spent 18 months in Libya as he served in the British military as a medical officer.  She and her family immigrated to the United States where she was invited by Dr. Albert Solnit, the director of the Yale Child Study Center, to be affiliated with the Center and worked as part of the leadership team and psychologist at the Follow Through Program/Bank Street program at West Hills School in New Haven, Connecticut for many years.  She created innovative and visionary programs that created generations of successful students.  Along the way she received a school psychologist certification from Southern Connecticut State University.  After retirement Margot wrote 

Growing A School: A Battle for Excellence

 which describes the construction of a successful school, the challenges faced and a call for a change in education in the United States. She served as the secretary for the Connecticut Academy of Arts and Sciences, read with a recording for the blind program, and was on the board of her local chapter of Home Haven.  Margot never stopped providing love and joy to everyone she met, and she never stopped dancing.  She leaves behind her beloved husband of 67 years, Dr. Ernest I. Kohorn, a brother, Bernard Lytton and his partner Dawn Wood, of New Haven, CT, two children, Ruthy Kohorn Rosenberg of Seattle,WA and Bruce D. Kohorn of Brunswick ME, four grandchildren, Eli Rosenberg of Seattle, WA, Naomi Rosenberg of Seattle, WA, Ari Kohorn of Providence RI, and Eleanore Kohorn of Salem, OR, and two great grandchildren.